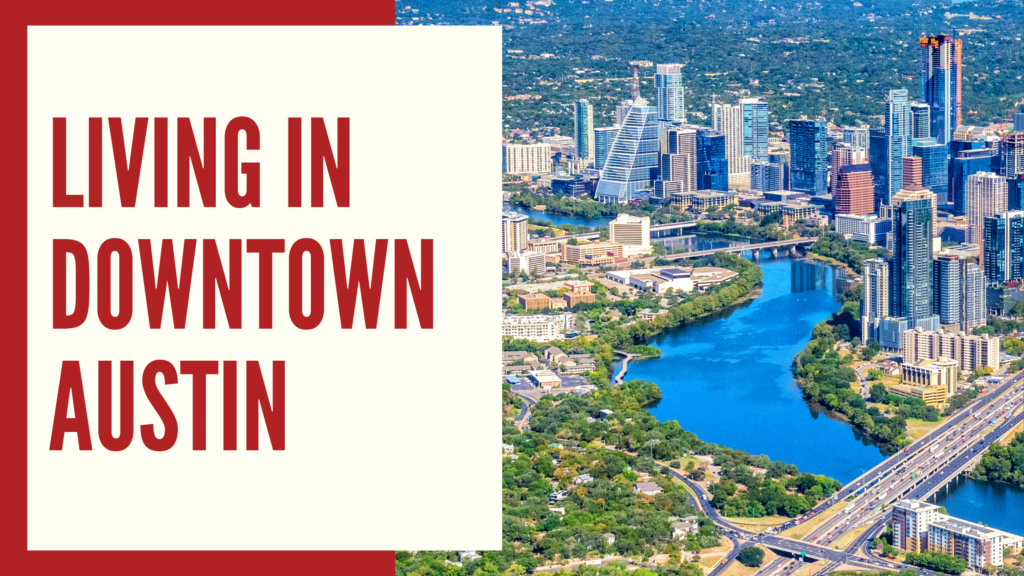 Austin, Texas, is a city that has been capturing hearts and imaginations for decades. With its unique blend of music, culture, and outdoor activities, it's no wonder so many people are drawn to the vibrant atmosphere of the city.
If you're considering making Downtown Austin your new home, there are a few key things you should know. In this blog, let's get started and explore the essential aspects of living in Downtown Austin!
Urban Living and Diverse Neighborhoods
Downtown Austin is a dynamic patchwork of neighborhoods, each with its own unique character. One day, you can find yourself on the bustling 6th Street, where the night never ends, and the next, strolling down the artistic oasis of Rainey Street, adorned with bungalow bars and food trucks.
Whether you prefer the hustle and bustle of downtown or the more laid-back atmosphere of South Congress, you'll discover a neighborhood that resonates with your lifestyle. It's like choosing the perfect melody to accompany your daily routine.
The Heart of the Live Music Capital
Downtown Austin proudly wears the title of the "Live Music Capital of the World." This isn't just a catchy slogan; it's a way of life. The city pulses with the sound of live music, and you can expect to have it at your doorstep, no matter where you go.
From iconic music venues like the Moody Theater to intimate bars tucked away on Sixth Street, Austin's live music scene is a symphony of its own. Whether it's a country tune or the electric energy of a rock band, you'll embrace the rhythm and soul of the city, and it becomes the soundtrack of your everyday life.
Convenient Commute Options
Living downtown isn't just about experiencing the city's vibrant heart; it's also about convenience. With shorter commutes to work and entertainment, you'll find that getting around is a breeze. Imagine being able to walk or bike to your favorite coffee shop, or simply hopping on the city's efficient public transportation system. Downtown Austin is a haven for those who appreciate the ease of commuting, giving you more time to savor the things you love.
Housing Options
Downtown Austin offers a treasure trove of housing options, and at the heart of it all are the condos. These condominiums range from luxurious high-rises to cozy apartments, ensuring there's something to match your preferences and lifestyle. It's like choosing the perfect instrument for your life's composition.
The Independent
If you're aiming for the pinnacle of luxury living, The Independent is your stage. It offers breathtaking views that make every day feel like an encore performance. With top-notch amenities at your fingertips, this condo invites you to experience life in the spotlight.
The Shore
For those who desire a more intimate feel, The Shore offers beautiful waterfront condos, granting you easy access to the serene hike and bike trail. It's like a quiet, melodious interlude in the bustling city, a place to unwind and appreciate life's simple pleasures.
Spring Condos
Springs Condominiums stands tall as a high-rise condo community offering modern amenities and an ideal location in the city center. It's like a well-composed overture, setting the tone for your daily experiences in the heart of Austin.

Foodie's Paradise
Austin is not only about music but also a paradise for food lovers. Downtown Austin boasts a wide array of dining options, from food trucks serving mouthwatering Tex-Mex to upscale restaurants offering international cuisines. Satisfying your taste buds becomes a culinary adventure. It's like having a world-class menu where each dish is a carefully crafted note in a delectable symphony.
Thriving Art and Culture Scene
Immerse yourself in Austin's thriving art and culture scene, where galleries, museums, and theaters are just a stone's throw away. The city's vibrant artistic pulse is your daily backdrop. It's like living within a canvas where each day is a new stroke of creativity.
Green Spaces and Outdoor Activities
Downtown Austin is not all concrete and steel; it's a haven for nature enthusiasts. With Zilker Park, Lady Bird Lake, and Barton Springs Pool in close proximity, you'll have a retreat into lush green spaces and a plethora of outdoor activities at your fingertips. It's like having your own private garden in the heart of the city, where every day feels like a walk in the park.
Festivals Galore
Austin is a city of festivals, and living in Downtown Austin means you're at the epicenter of entertainment. From the world-renowned South by Southwest (SXSW) to the soul-stirring Austin City Limits Music Festival, you'll be in the front row of the city's most spectacular performances. It's like having backstage access to a year-round festival that never ceases to surprise and delight.
Bustling Nightlife
Downtown Austin isn't one to sleep when the sun goes down. The city comes alive at night, offering a bustling nightlife that caters to every taste. Whether you prefer a quiet bar where you can engage in a deep conversation or a lively club where you can dance the night away, there's something for everyone in this nocturnal symphony. It's like having an entire playlist of nightlife options, each a unique note in the city's after-hours rhythm.
Downtown Austin Living
Living in Downtown Austin offers a unique blend of urban living, cultural experiences, and a thriving social scene. With numerous condo options to choose from, you can find the perfect place to call home in this vibrant city.
If you're ready to take the next step in your journey to call Downtown Austin your new home, don't hesitate to reach out to our relocation specialists. We're here to answer your questions, provide valuable insights, and guide you through the process of finding your dream property in this incredible city.
Your new adventure in Downtown Austin is just a click away. Click here to speak with our relocation specialist today or fill out the form below, and let's make your downtown dream a reality!